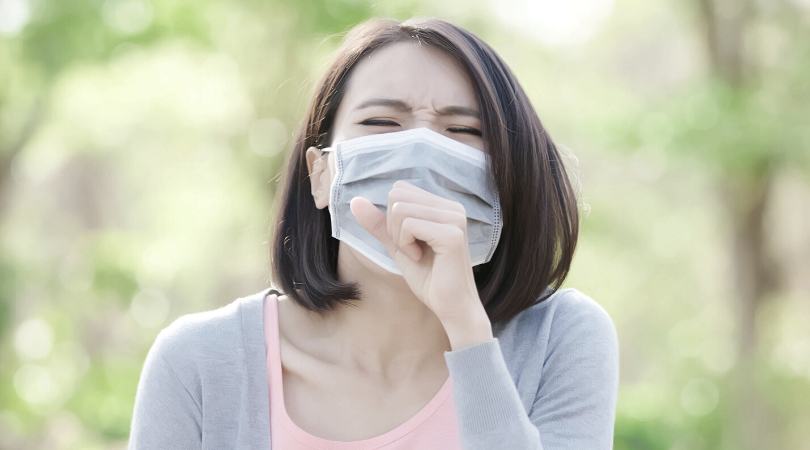 Spring Integrative Health Update and Office Policy on the COVID-19 (Coronavirus)
A note from Dr. Bonville:
At Spring Integrative Health we are monitoring both holistic and conventional of supportive therapies for this outbreak of the COVID-19 (Coronavirus). We will keep you posted as we learn more. We believe the current situation requires educated usage of all the tools available to us. Please access the reference at the bottom of the page for additional info from sources we trust!
About  the Coronavirus or COVID-19:
This virus started in Wuhan province in China in December of 2019 and is a new/novel strain of coronavirus. Several coronaviruses circulate the globe seasonally and are the "common cold" type of virus. When a new strain emerges, our immune system must build immunity to combat the virus. In an appropriate immune response, the body produces symptoms like fever, cough, and mucus production; these are the immune's system way to fight the virus and eventually overcome it. Alternatively, as with any virus, the immune system my under-respond or over-respond, resulting in damaging human tissue in the process via inflammatory cytokines.  It is thought that most cases of the COVID-19 are mild and do not require anything but supportive or palliative care. Naturopathic medicine and general good health-care promote a healthy immune response and symptom resolution.  
Currently, the CDC states the risk of infection to the average American is LOW.

The virus is thought to spread via respiratory droplets that are communicable if you are within 3-6 feet of an infected person. 

The incubation period is thought to be 2-14 days.  

The virus is most contagious when symptoms are the worst. There is evidence the virus can infect the lower lungs, which can cause more severe infection in those with preexisting health conditions. 

The best place to get more information is the CDC website (CDC.gov/coronavirus) and the Gallatin Health Department website (healthygallatin.org). 
How we are currently handling appointments: 
If you are not sick with acute viral symptoms (cold/flu or vomiting/diarrhea) please DO come to your appointment! We are requiring all patients to wash their hands upon entry to the clinic. You may notice us disinfecting all public surfaces more frequently (every hour!) during this time to help reduce the spread of infections and keep you safe. Staff, per normal protocol,  are washing hands between patients and using hand sanitizer before and after entering a room.
If you are sick with cough, fever, shortness of breath, or flu-like symptoms please  know that our clinic is not equipped to test or triage patients for COVID-19. Please do NOT come to the clinic. Instead, call the Gallatin County Health Department at (406) 582-3100 or proceed to  the Emergency Department. They can guide you on how to get further assistance, testing and care. Also, if you are experiencing severe respiratory symptoms, access emergency care immediately.  It is a good idea to call ahead to the Emergency Department and let them know you are coming so they can execute proper isolation upon arrival. 
 If you need to cancel an appointment due to symptoms of COVID-19, we will not charge you late cancellation fees during these times. If you are an established patient of Spring Integrative Health and fall ill, please give us a call and we can conduct a phone visit. Naturopathic medicine has many tools to help with the specific symptoms of COVID-19. Naturopathic care is not meant to replace conventional care if you are ill with COVID-19, but is supportive in conjunction with care through your MD. We will individualize our treatments to the patient and the symptoms you are experiencing, as always!  
How we are handling appointments if a local Coronavirus outbreak should occur: 
In the event of local quarantine show by school and government closures, our goal will be to support the reduction of spread of illness but continue to offer our services. We will call you prior to you appointment and offer phone-consultations. If you are in need of supplements we will create an account for you on our virtual medicinary and they will be delivered to your home.  
What to do to reduce illness: 
Stay healthy by getting good sleep, following your health regimen and reducing stress.  Avoiding excessive sugar and alcohol will also support the immune system.
We are also big believers in thorough hand washing, which means scrubbing the hands with soap for 20 seconds (as long as it takes to sing the Happy Birthday song). 
And keep your coughs to yourself by coughing into a tissue or your elbow with your mouth and nose fully covered. 
Face masks are showing limited benefits, but you will be asked to wear one in the office if you are coughing. Your provider may wear a mask.
Naturopathic Strategies to help with viral illness:
Eat a healthy diet! We love fermented foods and veggies in a wide variety of colors. 
Acupuncture is very effective at promoting a healthy immune response.
End your showers with a cold spray. This helps constrict the lymph and blood vessels and flush the immune system. 
**please ask your doctor if these interventions are right for you**
What to do if you are sick: 
First and foremost, please seek care as outlined above. 

Seek Naturopathic care for individualized herbal or nutritional prescriptions. We are taking phone-visits for sick patients. 

Use a humidifier in your home.

Home hydrotherapy—Spring has several handouts on this!

Stay rested and well hydrated. 
The suggestions, information, and instructions in this post are meant as educational guidelines. Please reach out to your primary care provider and/or your provider at Spring Integrative Health for specific instructions. We are here to support you during this uncertain time. Stay well! 
Coronavirus information:
Dr. Cirino, Infectious Disease Specialist at Portland Adventist, said COVID-19 symptoms can get worse over several days, rather than quickly like the flu. [ii]
https://paulherscuepidemics.blogspot.com/2020/01/2019-novel-coronavirus-2019-ncov.html
https://onlinelibrary.wiley.com/doi/10.1002/jmv.25707

https://www.naturalmedicinejournal.com/sites/default/files/media/coronavirus.mp3