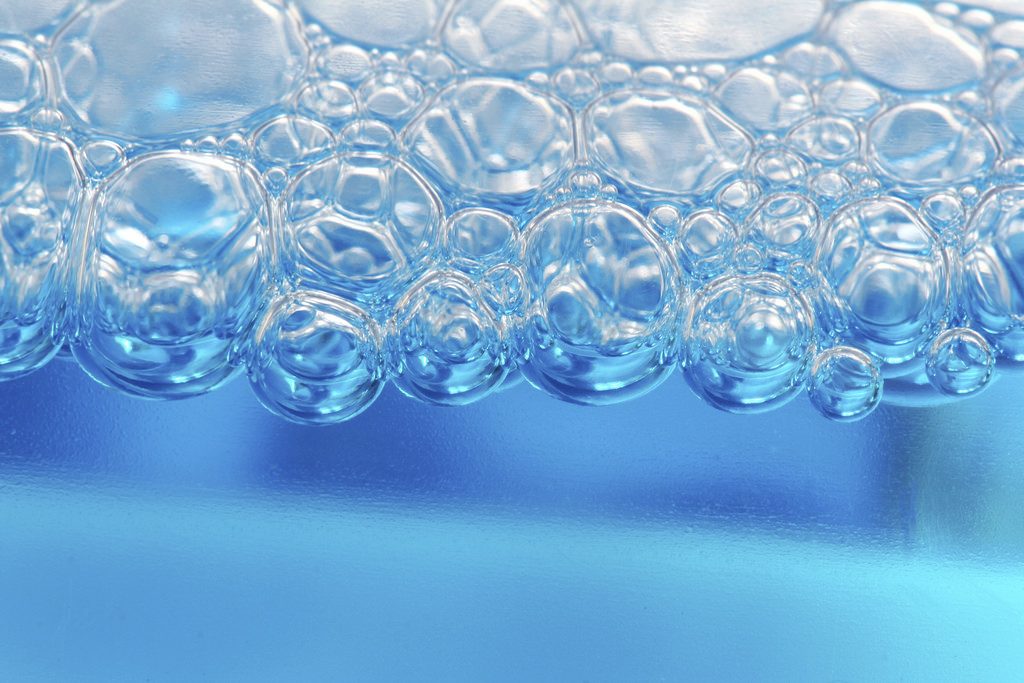 By: Lindsay Herron, Co-Founder, Buckaroo Organics
One of the best parts about The Whole Life Cleanse is getting RID of the things we don't need.  Less is better in my opinion; less clutter, less garbage (more recycling!), less stress, AND LESS TOXIC EXPOSURES.  We all want less toxins in our household products for ourselves, our kids, and our planet. So, I recruited a home-chemical expert, the owner of Buckaroo Organics, to write this edition of The Whole Life Cleanse, and give us the down and dirty on laundry chemicals. Take a look…
The Dirty Truth about Poisons Potentially Hiding in Your Laundry Room
Laundry is not what I would call a glamorous chore but one done out of necessity. So whether you are folding that monstrous weekly mound of clothes or are on-top of it–folding just as the buzzer rings– you expect the clothes you're folding to be clean, right? One look at them and we are pretty confident that the dirt is gone, but what about the things we can't see? What about the residues left behind by synthetic chemicals and fragrances that irritate our skin and are harmful to our health? Or what about the water waste that exits our houses and pollutes ground water? As a mom, the more I learned about common products being used daily, the more I became concerned with the findings.
I feel like I'm always digging out of the never ending mound of laundry, so I wasn't too shocked to learn that the average family washes approximately 80 pounds of laundry per week. But when I stepped back and widened my perspective, I have to say, I was a little surprised to learn that in the U.S., alone, roughly 35 billion loads of laundry are done each year. I had to stop and think about this for a minute (and break out my calculator). Wow, that is 17.5 billion cups of laundry detergent….if you're using the recommended amount.   That is A LOT of detergent moving through OUR homes! Some is still clinging to our favorite jeans and bed sheets and the rest is being discharged into our water systems and eventually finding its way into our ecosystem. When I looked at it from this perspective I was deeply troubled. Could the detergent that I was using really be thatharmful? …well, here is a snippet of what I found. The following are the 4 worst compounds commonly found in leading brand detergents (very common, check yours).
Sodium lauryl sulfate (SLS) & sodium laureth sulfate (SLES): are both inexpensive and very effective foaming agents, which is why they are used in many leading brands. They work great as a detergents, but are both also known skin and eye irritants, especially when used for extended amounts of time (…like every week when you do your laundry). They're present in most shampoos, cleaners, hair coloring products, liquid hand soaps and cosmetics so surely both have been thoroughly tested….and they're safe, right? Well, not so much. SLS was proved not to be carcinogenic when tested on animals during short-term studies (1). However, a large amount of documented studies (16,000) claim it to be extremely hazardous to our health. According to the Environmental Working Group's Skin Deep: Cosmetic Safety Reviews, research studies on SLS have shown links to irritation of the skin and eyes, organ toxicity, developmental/reproductive toxicity, neurotoxicity, endocrine disruption, ecotoxicology, and biochemical or cellular changes along with possible mutations and cancers.
SLES was tested by the Cosmetic, Toiletry and Fragrance Association (CTFA) and the American Cancer Society and was deemed non-carcinogenic. However, another little known and much more harmful chemical, 1, 4-diaoxan, often accompanies it, 1,4-dioxane.
1, 4-dioxane, is a known carcinogen(2). It's known to cause cancer and has been found to be potentially toxic to your brain and central nervous system, kidneys, liver and respiratory system, according to the CDC.  Two-thirds of all laundry detergent contain some level of 1, 4-dioxane. The FDA encourages manufactures to remove it, but they are not required to by law. 1,4-dioxane is nasty stuff, water filters can't remove it and it resists natural biodegradable processes. It's harmful to people and pollutes our water supplies; very harmful to the ecosystem.
NPE (nonylphenol ethoxylate ) Like SLS and SLES, NPE is an inexpensive nonionic surfactant frequently used in laundry detergents. NPE is an endocrine disruptor due to its ability to mimic estrogen and disrupt the body's natural hormonal balance. When your body absorbs NPE, it can't tell the difference between NPE and estrogen. The body can absorb up to 60% of what is put onto the skin or what residue is left in your fabrics. Exposure to NPE has also been associated with increased levels of breast cancers(3).
Phosphates, these guys are everywhere! Phosphates tend to be the principle cleaning ingredient in many detergents and household cleaners. They are designed to break down dirt particles and remove stains by softening the water and allowing it to penetrate the grime and lift it away. However, they create environmental hazards when discharged in great volumes into our water supplies (remember the 17.5 billion cups of detergent being used annually in the U.S.). Phosphates are difficult to remove from wastewater and often end up in rivers and lakes, where they increase algae growth and choke off waterways. This suffocates fish and other aquatic life by literally starving them of oxygen.
And as if the four compounds listed above weren't enough of a concern, there are others that add to our laundry list of harmful ingredients found in leading brand detergents:
Linear alkyl sodium sulfonates (LAS), a.k.a. anionic surfactants
Petroleum distillates (a.k.a. naphthas), which have been linked to cancer
Phenols, which can cause toxicity throughout the entire body
Optical brighteners, which cause bacterial mutations and allergic reactions, and can be toxic to fish
Sodium hypochlorite (bleach)
EDTA (ethylene-diamino-tetra-acetate), a persistent organic pollutant
Artificial fragrances, which have been linked to various toxic effects on fish and animals, as well as allergic reactions in humans
I know most of us don't think of laundry detergent much past adding it to our shopping lists and looking for a jug that is on sale. I didn't until recently. But for me, as a mom of three and someone who loves our planet, the more I read and learn, the more the data proves. Many of the ingredients are KNOWN irritants, highly likely carcinogens and pollute and damage our water systems.   It's a mission for me to create a safe environment for the ones I hold dear, and is why we developed Soapberry Suds; a laundry detergent families can trust.
Our laundry detergent, Soapberry Suds, uses certified organic soap nuts, or soapberries as the surfactant. It truly is nature's soap. No synthetic chemicals, not phosphates, sulfates, or dyes. It is scent free and risk free. All biodegradable, even the packaging is compostable or recyclable. Better for you and better for Mother Nature! It is hypoallergenic, meaning it won't cause skin irritations, because we only source the best ingredients to get the job done. I invite you to learn more about Soapberry Suds at http://buckaroo-organics.com
(1) CIR publication (1983). "Final Report on the Safety Assessment of Sodium Lauryl Sulfate and Ammonium Lauryl Sulfate". International Journal of Toxicology 2 (7): 127–181
(2) 1,4-Dioxane (1,4-Diethyleneoxide). Hazard Summary. U.S. Environmental Protection Agency. Created in April 1992; Revised in January 2000
(3) Soares, A., B. Guieysse, B. Jefferson, E. Cartmell, and J.n. Lester. "Nonylphenol in the Environment: A Critical Review on Occurrence, Fate, Toxicity and Treatment in Wastewaters." Environment International 34.7 (2008)