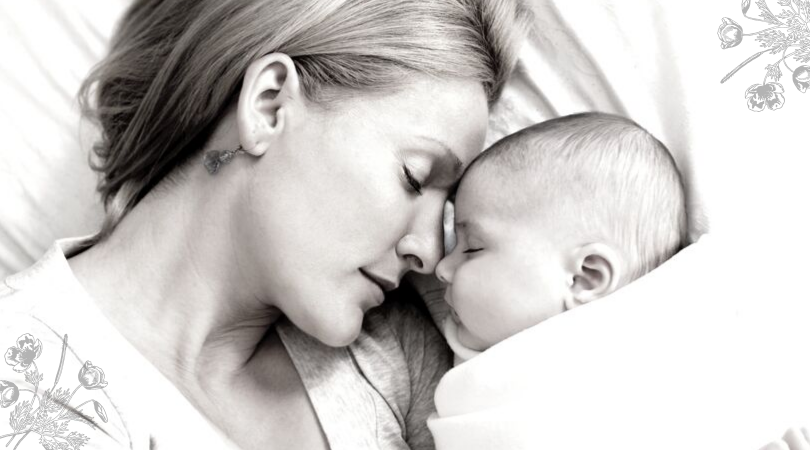 I think we can all agree that one of the most powerful things the female body can do is give birth. A trauma-free birth can be the result and beauty of a supported birth. However, what happens when there are complications during birth or pregnancy? Our medical system is wonderful in emergency C-sections and keeping mother and baby safe, healthy and alive. What do we do after that situation or trauma happens? Birth trauma is happening every day. This is where the beauty of a supported birth comes in. For years I've been helping mothers and babies with birth support before, during and after. Over those years, I have realized that being proactive with prenatal care and postnatal care is crucial. Here are a few amazing stories that highlight how important it is to support the mother and child during this time period.
Birth support is amazing during pregnancy. Working with craniosacral fascial therapy the mother is able to prepare the body for birth releasing tension in the pelvis to be able to birth comfortably. This work also helps support baby in the womb.
First-hand experience: One experience of this was working with a mother where the baby only stayed on one side and the uterus. Not only was this creating pelvic/lumbar pain and sciatica, it was also affecting the baby from being able to move around. As I worked with unwinding the fascia tension in the uterus, the baby automatically dropped and started to move around in the area where it hadn't been before because it was too tight. Which also alleviated the pelvic pain and sciatica! Fascia is what holds everything into place, if it's tight, the tension can affect other areas. Makes sense to release the tension and let everything be loose to support having a great birth. 
Supported Birth
There have been times during the actual birth process that I have been present to help both mom and baby. Whether it's at the hospital, home or a birthing place the staff I have worked with have been really open to the support I can provide for the families. I have visited births when the laboring has slowed down mainly from discomfort and pain. I would do the releases that need to happen and before you know it the baby is born!
First-hand experience: One family I came to visit when the birth slowed down because of low back pain. After the lumbar spine and SIJ's released, the pain was gone and the mama had her baby within a half hour. Once the baby was born, the baby was experiencing some significant stridor (disrupted airflow from an obstruction). The nurse looked to me for help. After unwinding the tension pattern in the baby for just a couple minutes the baby coughed up and was able to dislodge the mucus that was restricting the breathing pattern that everyone was really concerned about. 
Thrive
So the work that I do is to help everyone thrive. Happy baby means happy mom. This means to help them through the challenges after birth. There has been countless babies that I have helped with colic, reflux, favoring sides of head, limb or even eye movement. Helping with nursing complications and so much more. By releasing all of the tension it helps the cerebrospinal fluid to pump further into the brain. Which helps them neurologically. This is huge. This release also helps prevents a ton of 'common childhood conditions' such as digestive issues, sleep disorders, speech development, just to name a few. The healing or prevention of some of these issues are just another benefit and beauty of a supported birth.
Traumatic Birth
What should be done if there is a Traumatic Birth? Here are three components I have found for healing and recovery from such an experience:
Key Components for After Birth Trauma
Get the nervous system out of shock and back online into rest and healing mode. That helps the brain focus on the areas that need to be addressed.

Get the physical trauma strain patterns released. Huge!! Releasing the strain pattern of the trauma is the only way the body can then heal the area that needs it. Whether it's cord wrapped, baby stuck, affected head shape, emergency C-section, fluids in the lungs, emergency surgeries after birth, other physical strain pattern and anything else. I have worked with all of them with great success.

Release the traumatic experience from a cellular level. The neuropeptides are brain matter throughout the body. This regulates function that is influenced by all experiences. The sooner the trauma gets release at this level, the sooner the whole body can heal. This helps basic functioning to return which can happen more optimally and minimizes the adaptation around the trauma. This gets the body fully into its' natural healing state again.
Treating the Whole You
First-hand Experience: One mother came in to see me after her son was born two years ago. It was apparent the mom was still involved in the trauma of the birth. She was sharing with me how she was always in high alert mode for anything that would happen to her son. It was hard for her to sleep, even if he was sleeping. Any little situation seemed like an emergency for her. When I asked her how the birth was, she fell into tears with how hard the birth had been and she did everything she could and still needed an emergency C-section. Then the separation from her and her baby boy just put her over the top. So as I worked with her we changed the relationship of how she viewed the birth and she became empowered by all that she did in the birth, rather than upset by all that went wrong. This increased the natural bond between she and her son. They both were able to move on with their life with more ease. Sharing this story highlights how important this support and care can be.
Support
Please take a moment and share this with anyone that wants to have a baby, is pregnant, or had a baby and has some 'common baby/childhood conditions' and especially with anyone that has had any complications. It's never too late to start healing and I would love to be a part of your journey so you can truly see the beauty of a supported birth.
Click the Image to learn more about me-Josh Overcash.
Click Here to request an appointment-I look forward to helping you in any way I can.