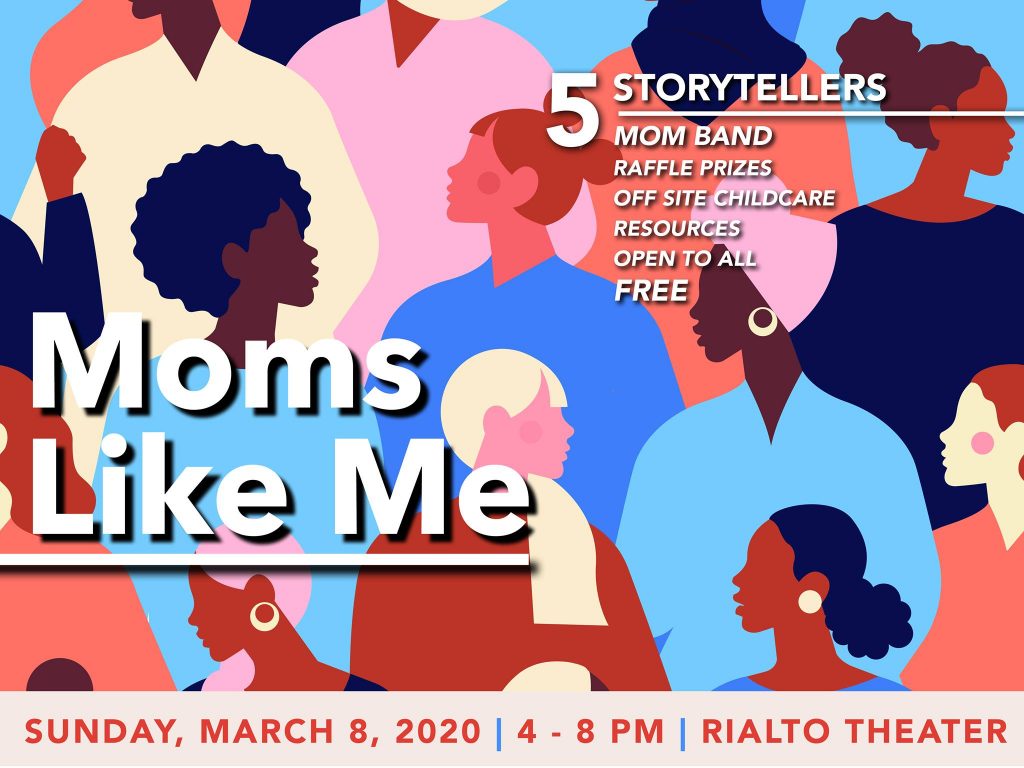 Moms Like Me is a powerful, multi-dimensional event to raise awareness, lessen shame, and provide resources and information about the postpartum experience. Many mothers and families feel alone during this major life transition. The goal of Moms Like Me is to change that - to air the laundry, so to speak - so that parents everywhere will look around and feel, "yes, me too. I am not alone, we are not alone." Moms Like Me creates a safe space for connection and a bridge to local resources.
You don't want to miss our 4th Annual Moms Like Me event, Sunday, March 8 from 4 – 8 PM at the Rialto. This year 5 courageous mothers will take the stage to share their honest stories of becoming mothers. New this year, we will have a Mom Band who will perform songs from the heart, along with some INCREDIBLE raffle prizes, snacks, and cash bar!
FREE childcare offered at Dino Drop In during the event (3:30 -7:30). Advanced registration required. Spots are limited.
Doors open at 3:30 PM
Storytellers/raffle prizes from 4 – 6 PM
Drinks and Mingling from 6 – 8 PM
Make it a date. A ladies night. Parents night out. Just make it happen. You won't regret it.
Thank you to our generous sponsors who are dedicated to supporting this event!