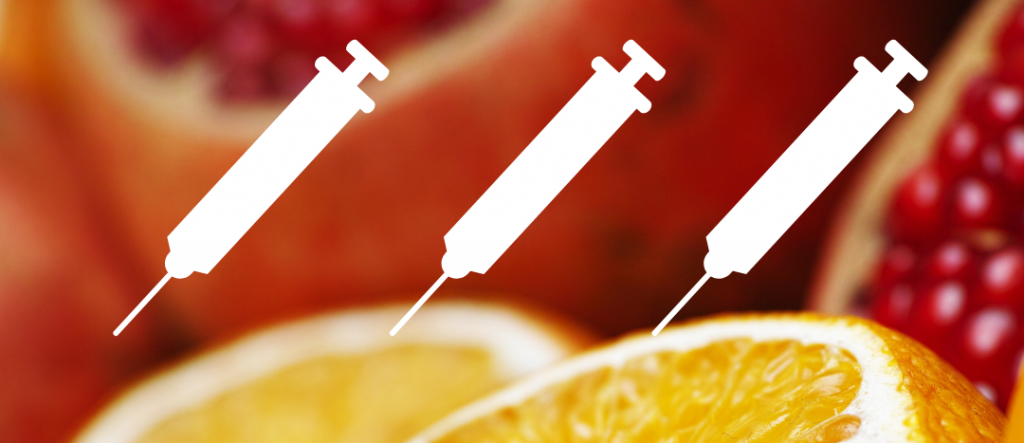 What is a B-shot, you ask? 
It is a quick way to increase your energy and resilience! We all have busy lives and a boat-load of to-do's that can wear us down.  A B-shot is a vitamin packed injection that increases important nutrients in the body very quickly and is a good way to bounce back from stress.
In fact, we go through the water soluble B-vitamins during stressful times quicker than many other nutrients.
A typical B-shot includes the  following nutrients that are available for immediate cellular usage: 
B12: fuels brain, glandular, and nervous systems
B3-Niacinamide: essential for skin health and has anti-inflammatory properties
B1-Thiamine: important for nervous system and muscle functioning
B2-Riboflavin: helps convert food into energy
B5-Dexpanthenol: helps adrenal functioning and stress management
B6-Pyridoxine: good for liver functioning
These nutrients are delivered by an intramuscular injection bypassing the digestive system for instantaneous use by the body.
What can you expect from B-shot is increased energy, focus, and immune strengthening so you can keep doing what you do best!