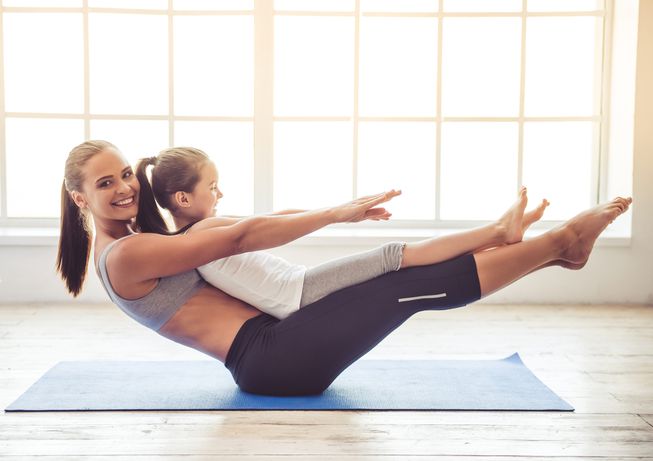 Written by Merrick Running
Spring's Physical Therapist and Pelvic Health Specialist
You've just reached the milestone of sleeping through the night with your infant and feel like you can start integrating back into human life again. Schedules are returning to semi-normalcy and you've had a few successful social outings with your baby and the pack-'n-play. You find suddenly a renewed desire to get active and the workout craze hits you. You're eager to start feeling healthy, getting active and burning off that baby fat! The question is, where do I start? Newly surfacing in Bozeman are boutique gyms and studios and it can be intimidating as a new mom to know what is best for you and your postpartum bod. We've compiled a list of the best gyms in Bozeman specifically to help you mamas, providing support and care in the ways and places  that you need.
First up on the list is Club Pilates. Receiving five stars on Google reviews this boutique offers reformer-based, strength-training and flexibility to any age group. Each 50 minute class is capped at 12 participants, providing amazing attention to detail for all clients whether newbie or veteran. Classes are offered 7 days a week with comprehensively pilates certified instructors, a few of whom are also physical therapists, another superb quality feature.
Each client creates a wellness account and instructors design specific classes to meet these goals, including postpartum specifications or fitness concerns. For new moms, Club Pilates recommends scheduling a private session with an instructor in order to discuss possible modifications for conditions like diastasis recti. Club pilates' motto emphasizes pilates as the key to living a happier, healthier and more satisfying life. Head to their website and sign up for their free intro class now!
https://www.clubpilates.com/bozeman/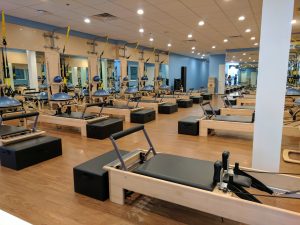 Next up is Mountain Yoga. At this homey studio located on East Babcock street, yogis or novices alike can enjoy a variety of class offerings throughout the week. Mountain Yoga class packaging includes happy hours for $5, drop ins for $15 and unlimited monthly passes for $30. Specifically, Mountain Yoga offers a postnatal class where moms learn to support themselves, so that they can support the ones that they love. Teacher Jessica Cartwright helps ladies connect through their breath to both support and relax the low belly and pelvic floor muscles and learn how to make everyday actions, healing. Babies are welcomed into these 60 minute classes and numbers can range from 2 to 12 moms. A forum approach is how Jessica creates her tribe, allowing space during class for discussion and community building based on birth experiences, physical struggles and emotional barriers. These classes help moms strengthen their bodies and minds from the ground up, with many varieties to each class style. Modifications and adjustments are given for ladies into what feels good for them. Check out Jessica's page to get to know her and her passion better!

This next gym, the YMCA, offers classes and programs for the whole family. The YMCA provides group fitness classes, nutritional counseling and has childcare available at a nominal cost. Family monthly rates start at $70 and can service up to 3 adults. One of the Y's class offerings, Mama Fit, is a unique workout designed specifically for expecting mamas-to-be and women 6 weeks to 10 years postpartum. Class size is capped at 10 women for allowing instructor Melinda Turner, close attention to detail during each 45 min work-out. For those who have diastasis recti or pelvic floor issues, this class focuses on functional deep core and pelvic floor engagement providing a challenging yet safe full-body workout, leaving ladies feeling energized and strong. Mama Fit classes are free to YMCA members and $10 to nonmembers. Melinda recognizes that everyBODY is different and also offers in home specialized, mom-to-mom training sessions. Her unique syllabus begins with a foundational crash-course, covering all the key topics like alignment and how to properly engage your deep core. Pay a visit to Melinda's website to get more information https://mtmamawellness.com or visit the YMCA website to find Melinda's classes  https://www.gallatinvalleyymca.org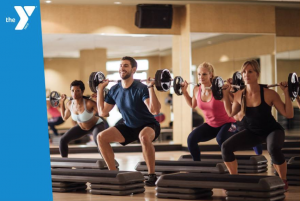 Following suit is a newer studio on the East end of town, Zephyr cycling. This boutique studio provides powerful spin classes through the power of music. Zephyr maxes at 33 bikes and classes are rhythm-based so everything done has its foundation to the beat of songs played. Classes vary in length from 30 – 60 minutes, some utilizing hand weights, and they hold additional strength and mobility classes in their loft space 6 days per week. Zephyr offers a first week sweat pass for $18 for any curious mom and their amenities tailor to a busy work schedule, providing on-site showers complete with Kevin Murphy hair products, towels, body wash,  face wash, lotion and even hair ties – basically, get yourself to the studio and they'll take care of the rest! The team at zephyr speaks to the quality of this studio, with each instructor completing specific course work helping develop authentic skill and energy. Instructors can provide mom's guidance for each class to keep them safe, moving with the music and staying with the breath. Indoor cycling is one of the gentlest workouts on your joints and can be a perfect medium to get that bod moving again. Check out Zephyr's website https://zephyrcyclingstudio.com and enter the code NEWMOM now through the end of January to receive 10% off any class pass, new and old clients welcome!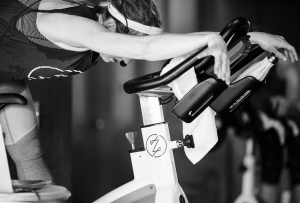 Last, but definitely not the least is Bar Method. This hip studio lives in Ferguson Farms, providing 60-minute bar method classes and advanced classes and 45-minute express classes. This boutique offers a new client 3 pack class for $33 and unlimited monthly passes for $150. The Bar Method offers just that, a method, proven effective by using  your own body weight, the ballet barre and a few supporting props to create a transformative workout that results in long, lean sculpted muscle. Owner Christina Price and her trained instructors allow only exceptional form during class and provide constant hands-on corrections and modifications throughout the entire class. This ensures no overuse or injury when you're burnin' at the barre, especially for you moms. Conveniently the Bar Method offers a kids lounge during class, enabling a focused and awesome workout while the kiddos are safe and sound across the wall. Bar Method is also holding an expansive 8 week prenatal/postpartum series March 2019.  This workshop will provide in-depth core training with advancing progressions, as well as host resources from around the valley like lactation and nutrition consultants bringing information that is key to healthy and whole mamas. Head on over to the Bar Method website today!
https://barmethod.com/locations/bozeman/