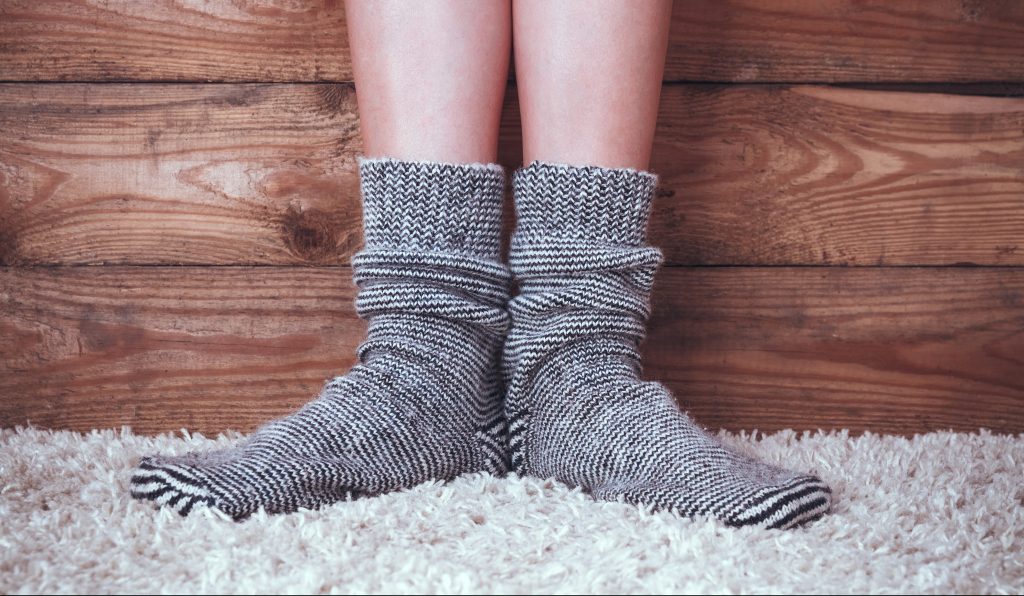 Here are a couple of our favorite home hydrotherapy techniques! As always, please contact your doctor before doing any home therapies.
WARMING SOCKS:
Warming socks are a form of hydrotherapy.  Using this treatment will help stimulate the immune system and relieve congestions from the head.  As such, warming socks are often recommended for use during colds, flus, sore throats, ear infections, headaches, nasal congestion, coughs, bronchitis, and sinus infections.  The warming socks treatment is best if repeated for at least three nights in a row–unless otherwise instructed.
Please do NOT do warming socks if you have fever-induced seizures or open wounds on your feet.
Home Hydrotherapy Procedure
1. It is imperative before you begin this treatment that you warm your feet first.  This is very important as the treatment will not be as effective and could be harmful.  Soaking the feet in warm water for 5-10 minutes or taking a warm bath or shower should be sufficient.
2. Next, take a pair of cotton socks and wet with cold water from the tap.  Be sure to wring the socks out thoroughly.
3. Place the cold wet socks on your feet. Cover with thick wool socks.  Go to bed.  Avoid getting chilled.
You will find that the wet cotton socks will be dry in the morning.  Many patients report that they sleep much better during the treatment.
WARMING THROAT COMPRESS
Much like the warming socks, the warming throat compress helps relieve pain and congestion, specifically in the throat and neck lymph nodes.  This treatment increases circulation and increases white blood cell activity to help sore throats and chest colds.
1. Warm the throat with a warm washcloth or hot shower.
2. Dry the skin thoroughly and apply a wash cloth that has been soaked in cold water and wrung out so that it is not dripping wet.
3. Wrap a wool scarf over the washcloth.
4. Go to bed this way.  By morning the washcloth will be dry.