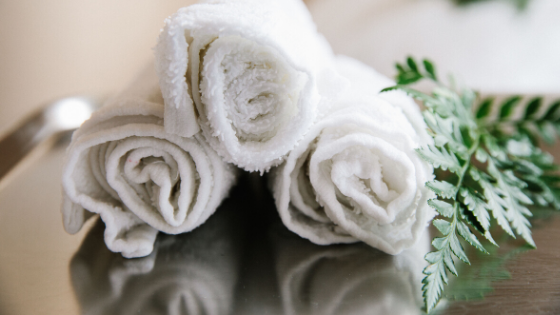 This time of year, around the holidays, I get a lot of questions from my patients about how they can best support their immune system.  The naturopathic toolbox for immune support is vast! However, nothing is quite so fundamentally supportive of the immune system as Constitutional Hydrotherapy.
The History of Constitutional Hydrotherapy
Healing naturally with Constitutional Hydrotherapy is a time-tested naturopathic healing therapy that involves alternating an application of hot and cold towels to the chest and back.  The inspiration for naturopathic hydrotherapy is Father Kneipp, a Bavarian herbalist and priest who lived and practiced his "water cure" in the late 1800s. The entire treatment takes about 60-75 minutes and cultivates the ultimate parasympathetic, rest-and-digest, immune-boosting relaxation.  
If I could receive this treatment once weekly, I would! But I do make a point to block out my schedule for a Constitutional Hydrotherapy treatment at least once every 2-3 months (and more often if I'm feeling unwell.)  
What Hydro Therapy Does for the Body
Constitutional Hydrotherapy is not only an opportunity for your body and mind to rest and reset, it "pumps" the blood and lymph through contraction and dilation of the blood and lymph vessels.  The contrast of hot towels and cold towels increases blood flow to the vital organs in your abdomen and chest (such as your heart, liver, lungs, and digestive tract), and stimulates movement of lymph in the body. 
Immune System and Lymphatic Tissue
Your immune system lives in your lymphatic tissue, and by promoting movement of the lymph, the immune system can, in a sense, expand its reach and recycle itself. (Other ways to move your lymph include massage, yoga and stretching, breathing exercises, walking and hot/cold plunges at a hot springs). Lymph nodes are an example of where your immune system lives. You know how your neck may get swollen with tender lymph nodes when you're fighting a cold, sinus infection, or other illness?  Constitutional Hydrotherapy helps to move that congested lymph and reinvigorate your immune system to fight off infection. 
Treatment
In addition to hot and cold towels, we apply gentle electrical stimulation to your chest and back and low abdomen during treatment. This provides an energetic boost to the cells to encourage detoxification, elimination and movement of waste products and nutrients.  
When I feel like I'm coming down with something, or when I feel worn out from playing and working too hard, I make sure to carve out time for a Constitutional Hydrotherapy treatment. In some special circumstances, we are able to administer IV therapy at the same time as you lie swaddled in hot towels and wrapped in a warm blanket. Sounds divine, doesn't it?  
Questions?
If you have questions regarding Constitutional Hydrotherapy please give us a call 406-586-2626 or Click Here to request a treatment online!
For more on Dr. McKenzie Mescon click the image below.